EXCLUSIVE BENEFITS
GOLD MEMBER
Not everyone knows that the Y in Hoody represents a medal, your medal!
We decided to thank all those who have always shown their trust in Hoody by rewarding them in a very special way! 🏅
At the end of your second stay, you will receive the Gold Member medal and thus gain access to exclusive benefits.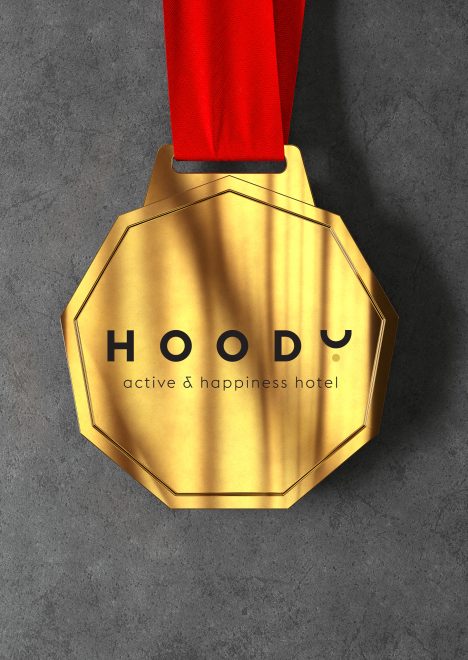 OLD BUT GOLD
Your advantages
To become a Gold Member you only need to stay at Hoody at least twice, even in different years. Once you have finished your second stay, you will receive a personal discount code, which you can use when booking on our website.
You will then unlock our benefits, which are:
20% discount on all online offers and rates*
Welcome drink of your choice on arrival at the Goody Bar
"Local" surprise in your room
If you stay on your birthday, we'll celebrate with a special gift!
*discount cannot be combined with other offers
What are you waiting for? Enter our hall of fame now!
Have you already stayed once? Then book your next holiday now and become a Gold Member immediately!
How do you feel today?
OFFERS