MOHO-RCYCLE!
Your Moto holiday!
We are proud to be a partner of "Moho Hotels," the most prestigious European motorcycle club that selects the best hotels dedicated to bikers and has been contributing to a vibrant motorcycle culture for 25 years.
We are familiar with the needs of our motorcycle guests, which is why we have everything you need to make your vacation on two wheels unique.
At Hoody's you won't just be passing through, you'll discover the pleasure of a motorcycle vacation you'll never want to end!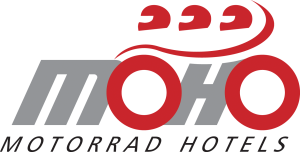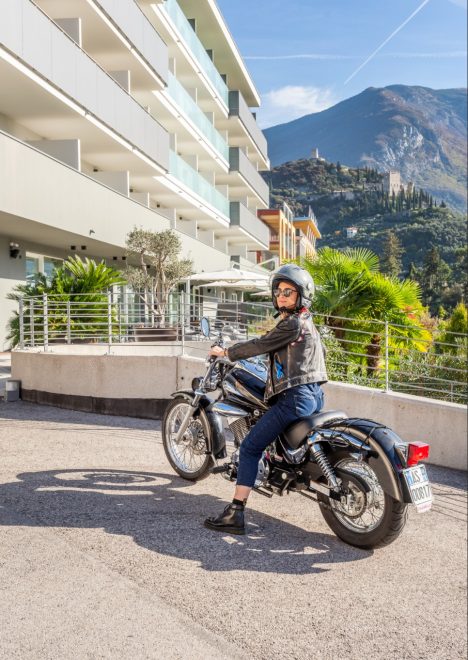 TOURS
Discover the Garda Trentino with us
Garda Trentino is one of the most beloved places for motorcyclists around the world: not a sea, but a "lake" of curves that accompany you on breathtaking routes from Garda to the surrounding valleys. In fact, there are many routes you can find around Hoody: you can ride along the well-known Lake Garda passing through the Brescian and Veronese shores, but also discover real "gems" such as Lake Ledro or Lake Tenno. Or delve into the vineyards of the Sarca Valley or, again, experience all the magical colors of the Valley of the Lakes.
Our territory is the perfect place to meet nature, history and culture!
Discover HERE all the itineraries
'>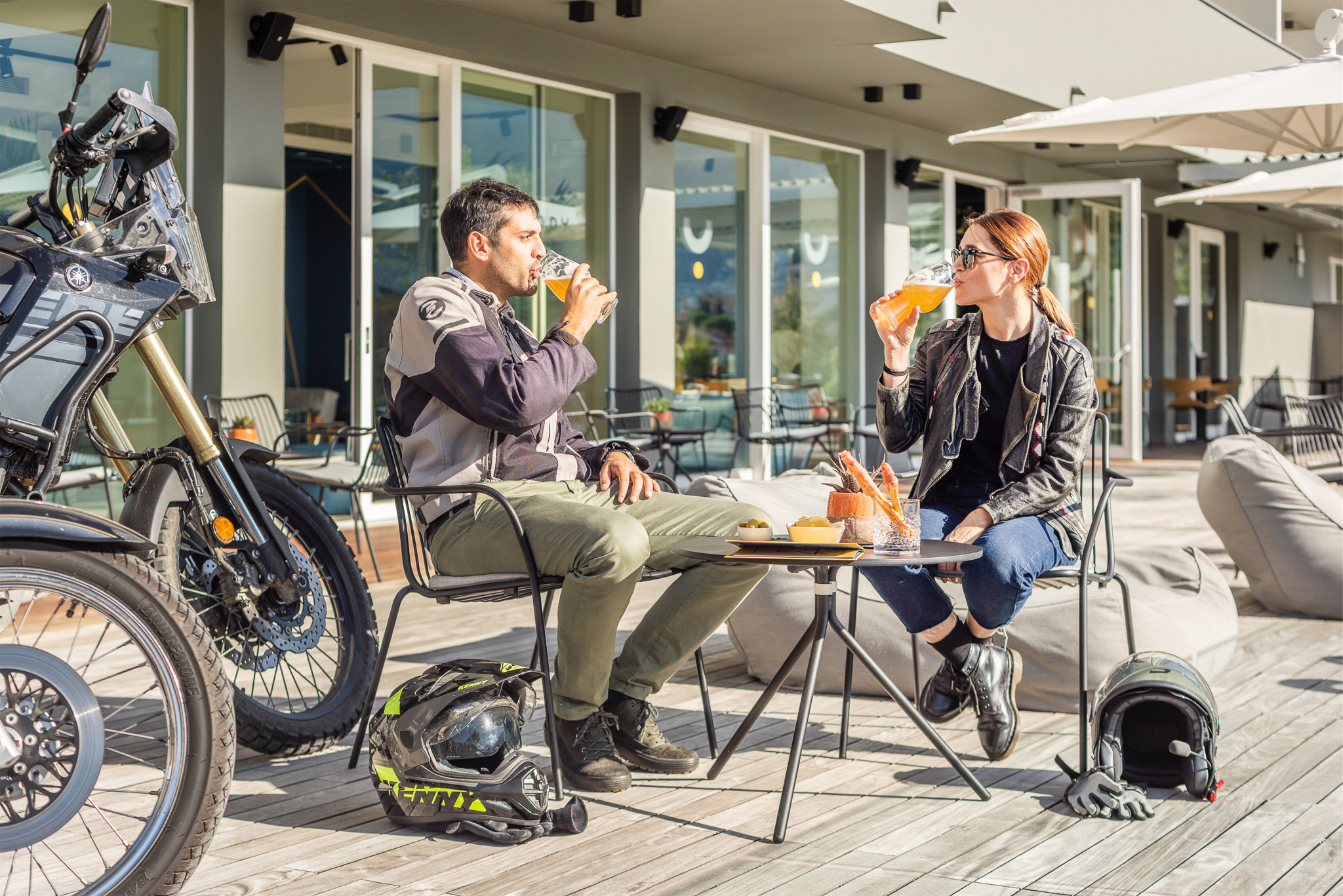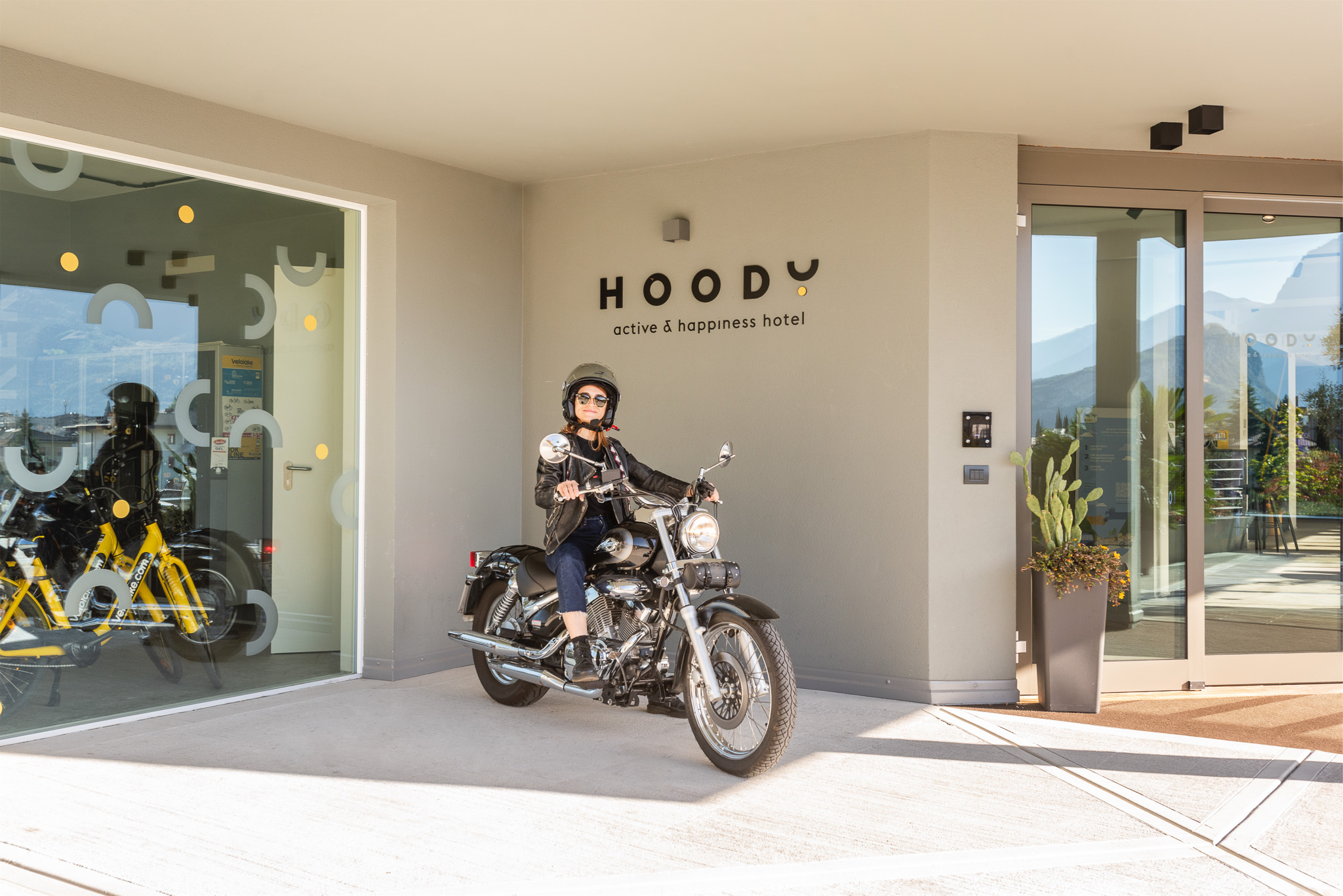 SERVICES
What you will find
Motorcycle washing area;
Clothing drying room;
Laundry service (for a fee);
Small workshop with tools, lubricant and compressor;
Covered parking for your motorcycles: large secure garage with alarm and video surveillance service;
Ample parking for trolleys;
Wi-Fi connection in all areas and rooms.
Information on specialized workshops, tire shops, public transportation and events in the area;
Biker-Info-Corner with the possibility of downloading selected GPS tours, specialized magazines, motorcycle maps, tour proposals and suggestions;
Shuttle service (service upon request and for a fee);
How do you feel today?
OFFERS